Who We Are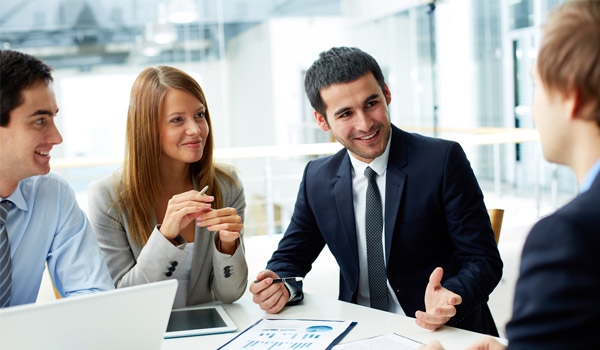 ITWare India Private Limited, passionate team well versed with business domain knowledge and technology. ITWare India primarily serves ME Region in association with ITWare LLC having offices in Dubai and India managed by Promoters with more than 3 decades of exposure. Our Business is focused on ERP and BI solutions in Supply Chain, Logistics, Manufacturing and Projects empowered with mobile, social and cloud solutions. We also have niche customers in Government segment and provide services in Corporate Training, QA, Audit and documentation as well as SharePoint portals.
Our solutions are easy to use, robust and configurable as per Customer requirements as we continue to focus on the following domains as our core strengths:
…read more
What We Do
ITWare India offers Business solutions to Customers with the prime objective of bringing faster and optimum Return on their Technology Investments. We, at ITWare believe that our Solutions and Services should:
Make the Customers Operations robust, secure, effective and efficient

Automate operations using integrated technologies

Minimize manual workload and multiple solutions with cutting edge integrated technology ensuring higher productivity and user acceptance
…read more
Services
Consulting Services
We believe in doing it right at the first time, with decades of implementation experience on ERP and other enterprise solutions.
Applications Services
We understand business domain, people and systems. Our focus is on business solutions than technology. We believe in providing a pragmatic
Mobility Services
We offer Highly Innovative, Interactive and easy to use mobile apps development services in accordance to your needs .

HR services
Provides innovative hiring solutions from Junior to Senior level hiring across industries to build organizations and careers,
Products
Our Testimonial
We have been using Infor ERP (Various versions) for the last 10 years for our Operations and though there have been many changes in the company structure at a Global level, local support and services from Infor and ITW team especially Ram who has remained with us as a business partner supporting us all these years has really helped us to stabilize and optimize the solution with a low TCO without any major issues or need for frequent upgrades till date.
We have been using Infor ERP (Various versions) for the last 10+ years or so for our Operations during which time we have grown from few shops to become one of the major Consumer Goods Retailer across GCC. Infor has remained steadfast with us as our preferred ERP solution all along with stable support and excellent services from ITWare who have been part of our technology progress with value add solutions like Retail and Hand held automation and have worked very closely as a team rather than just as a support and service provider.
ITWare LLC, Dubai is one of our long time IT partners who have been working with us with our ERP as well as our strategic Technology initiatives over the last decade or so. More than just being a Vendor only working on specific projects and solutions, We look to Ram and ITWare more as a business partner who will work with us on these initiatives to optimize our investments in Technology and to provide us with the right inputs which would help us in arriving at the best decision possible while choosing and implementing mission critical IT solutions for our business.
We are one of the long-time Infor customers in the Region using Infor Enterprise LN as our Strategic IT solution for more than 2 decades with regular upgrades and add on solutions fully integrated to serve our business requirements and growth. ITWare LLC, Dubai, UAE is one of our reliable vendors who have been working very closely with us for close to a decade and supporting us where needed with right resources and inputs to our in-house IT team . We do look forward to our continuing relationship with ITWare as a strategic IT partner in the long run and value their inputs while moving ahead with our upcoming project initiatives to meet our business requirements.
We have been using Infor ERP for the last 12 years for our Manufacturing, Warehouse and Finance operations and the solution has stabilized with no major issues and hence we are looking at the new versions of Infor for optimization and upgrades in the days ahead. Ram and ITWare have been with our Account for more than 10 years in various capacities implementing, supporting and servicing our Enterprise solution requirements and we are quite happy with Infor's Global support as well local support all these years since they are always available just a phone call away for solving our functional issues or coming down to visit us when really needed.